This is who we have donated our bamboo toothbrushes to so far 😉  Massive thanks to all of you who have got behind the project, it couldn't have been done without you.  Thank you.
Community Oral Health Services – Nelson
Mission to Zero
Women's and Children's Refuge Services
Community Dental Services – Bay of Plenty
A new shipment of brushes landing soon ready to donate – so we will keep you updated.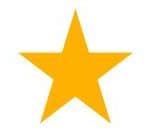 Kia ora Nicky & Do Gooder,
We hope you had an amazing Christmas & New Years! It's been almost a month since we last spoke, so you may have forgotten about us, but we certainly have not forgotten about you. 
We want to thank you x a billion for your efforts to support us in our Christmas Run last year. To have ethical toothbrushes as part of our care packages made us not only really proud to have partnered with you guys, but very hopeful for the future of care products in general. We managed to make over 130 care packages (with the help of some other amazing companies and communities), as well as put on a dinner for many people. Many of the people we handed packages to had no hygienic products or care products on them, so even these were such a blessing… we think that this is what Christmas is all about, and we sure are blessed to have done this with you. 
So, we hope to work together with you again in the near future! Whether that's another crazy project idea we come up with or connecting other social enterprises with you, whatever it is, we can't wait for 2018! 
Again, thank you. In the words of one of the primary school students who had written a Christmas card to put in the packages, "I hope this makes you smile."